Trade Secret Docket Report
Our famous Docket Report – now for Trade Secret law! This daily report tracks every new federal case claiming violations of the Defend Trade Secrets Act (18 U.S.C. § 1836), as well as every substantive ruling in pending trade secret cases (NOS 880).
HOW THIS HELPS YOU
Now you can view new cases, substantive rulings, and pleadings across all trade secret cases in one email – every morning! Stay current with litigation trends, new filings, and significant rulings all at a click, and jump into cases or rulings in our database to do more digging.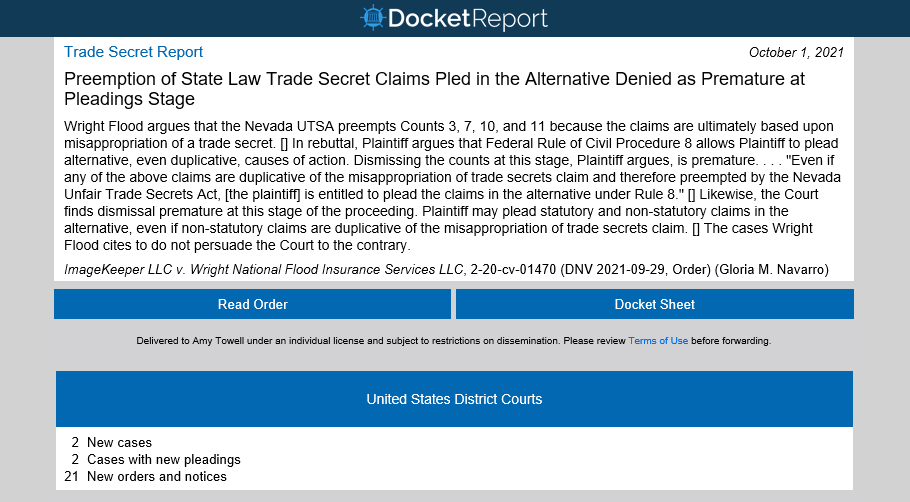 Data Enhancements and Bug Fixes
Improved Patent alerts re: new material
Bug fixes for Omnibus alerts