August Release Notes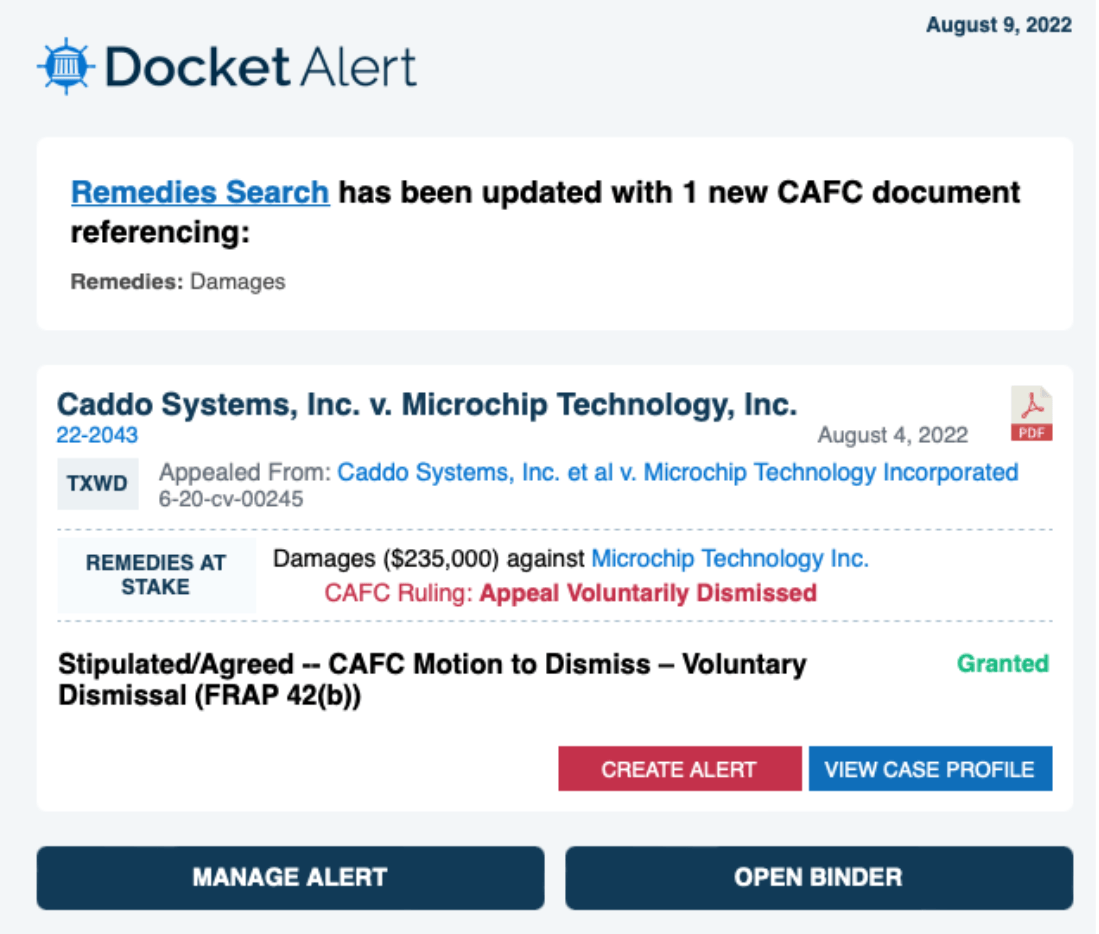 We all know trial court data is important. But perhaps even more important is whether the CAFC affirms or reverses those trial court holdings. Now, as you track your cases, you can directly see relevant appellate rulings on specific underlying remedies, rulings, and determinations – all with your same alerts!
HOW THIS HELPS YOU
Directly track appellate rulings without the trouble of having to track down CAFC appeals and painstakingly cross reference appellate opinions to underlying rulings. We do it all for you!
HOW TO USE THE TOOL
If you're subscribed to the Appeals data, there's nothing you need to do at all. We'll just automatically notify you of appellate rulings concerning alerts you've already set up!
Data Enhancements and Bug Fixes
Added PTAB institutions to the Patent Appeals Docket Report
Added PTAB case type as a filter