2021 Year In Review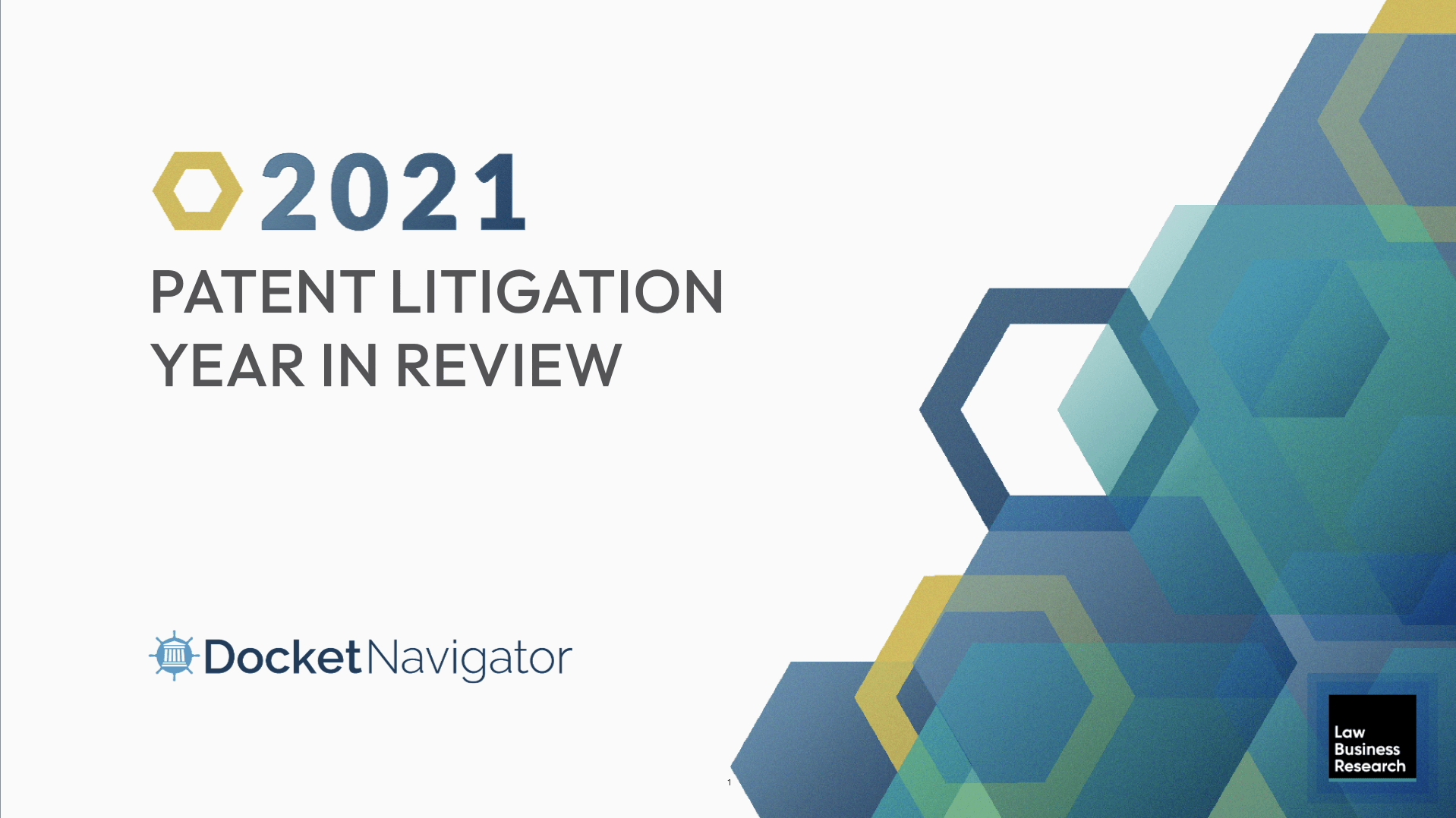 2021 Year In Review
2021 was not a year of dramatic change in patent litigation activity. Decisions before the Supreme Court of the United States did not shake the status quo, at least as far as measurable data points can demonstrate. The proportion of new cases before Judge Albright remained high, with close to 1 in every 5 new cases appearing in the Western District of Texas. The number of patent litigation proceedings across all forums changed by less than 3%.
Inside This Report
More interesting than the narrowly-shifting trends in overall patent litigation activity are the trends related to court procedure. As trials delayed in 2020 finally saw verdicts in 2021, the average time to trial increased in many courts. However, despite this trend, the current time to trial (bench or jury) sits at ~1000 days nationally, a surprising decrease of almost 20% when compared with pre-pandemic figures.
2021 was also the year Docket Navigator expanded its coverage to include Federal Circuit patent decisions. While the great majority of appeals are affirmed or dismissed, recent appeals of denied motions to transfer for convenience were vacated or reversed more than one-third of the time. This outlier statistic stems almost entirely from appeals of Judge Albright's orders denying transfer.