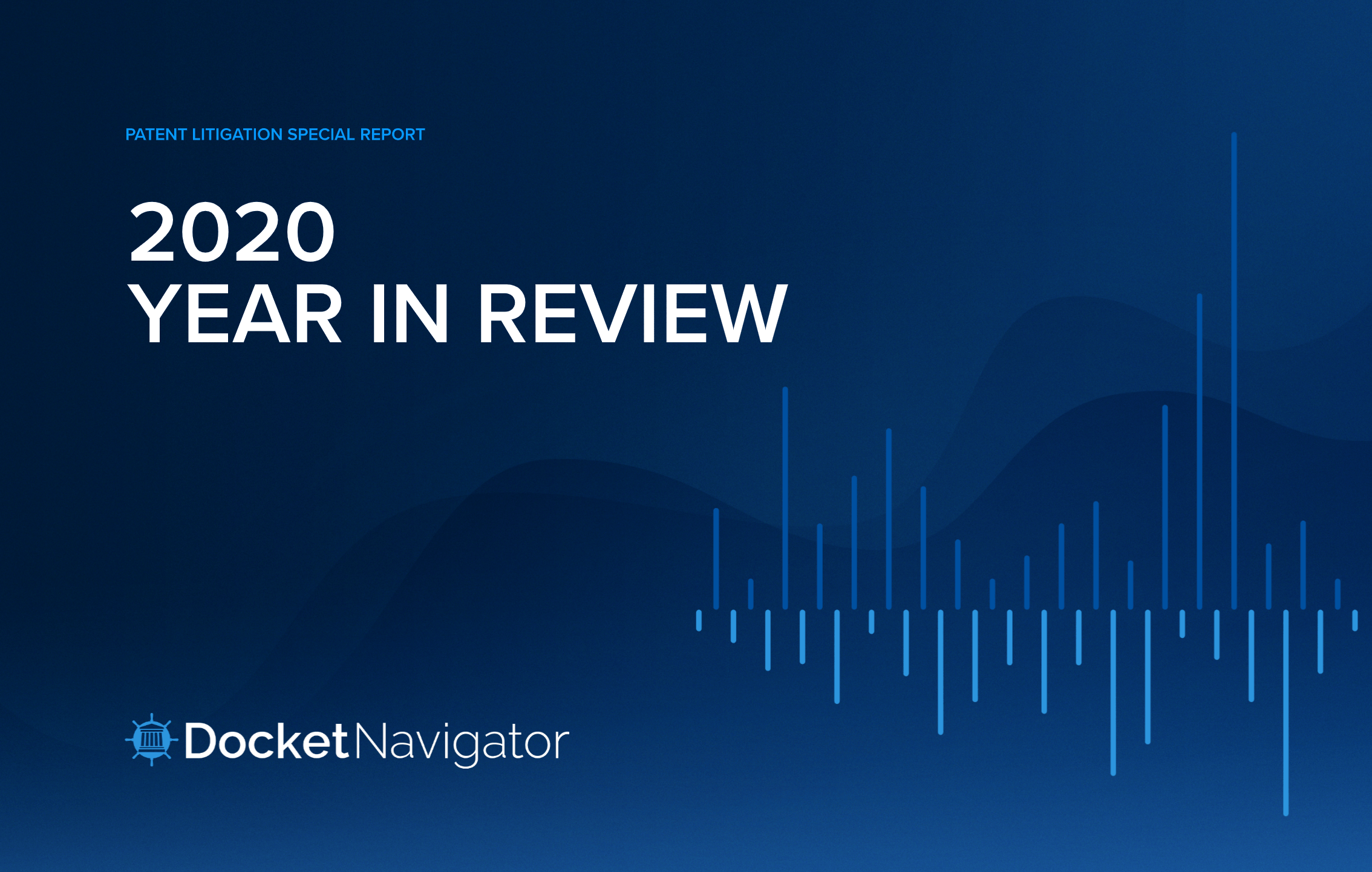 2020 Year In Review
Over the past year, we've added new analytical tools that help make our data more user friendly and interactive. To that end, we've built two versions of this report; an online interactive version called the Omnibus Report, and this clickable PDF. Click on buttons and charts throughout this report to open the interactive version and add or modify parameters for your own customized results. The Omnibus Report is updated in real time so you can stay current throughout the year.
Inside This Report
Despite lockdowns and general economic uncertainty caused by the pandemic, patent litigation activity increased in 2020. After a long period of decline, 2020 saw the first increase in the total annual number of Patent Cases since 2015. Several forums implemented temporary procedures, including virtual depositions, hearings, and trials, to accommodate social distancing restrictions in their state.
Nevertheless, the largest changes to patent litigation in 2020 were not within districts but between them, with the preferred forum for new case filings continuing to shift. The Western District of Texas, in particular, continued to rapidly increase in popularity, with the number of new proceedings tripling. This is the second such exponential increase in a row – new WDTX cases in 2019 were also tripled compared to 2018, an increase almost entirely attributed to new cases appearing before Judge Alan D. Albright.