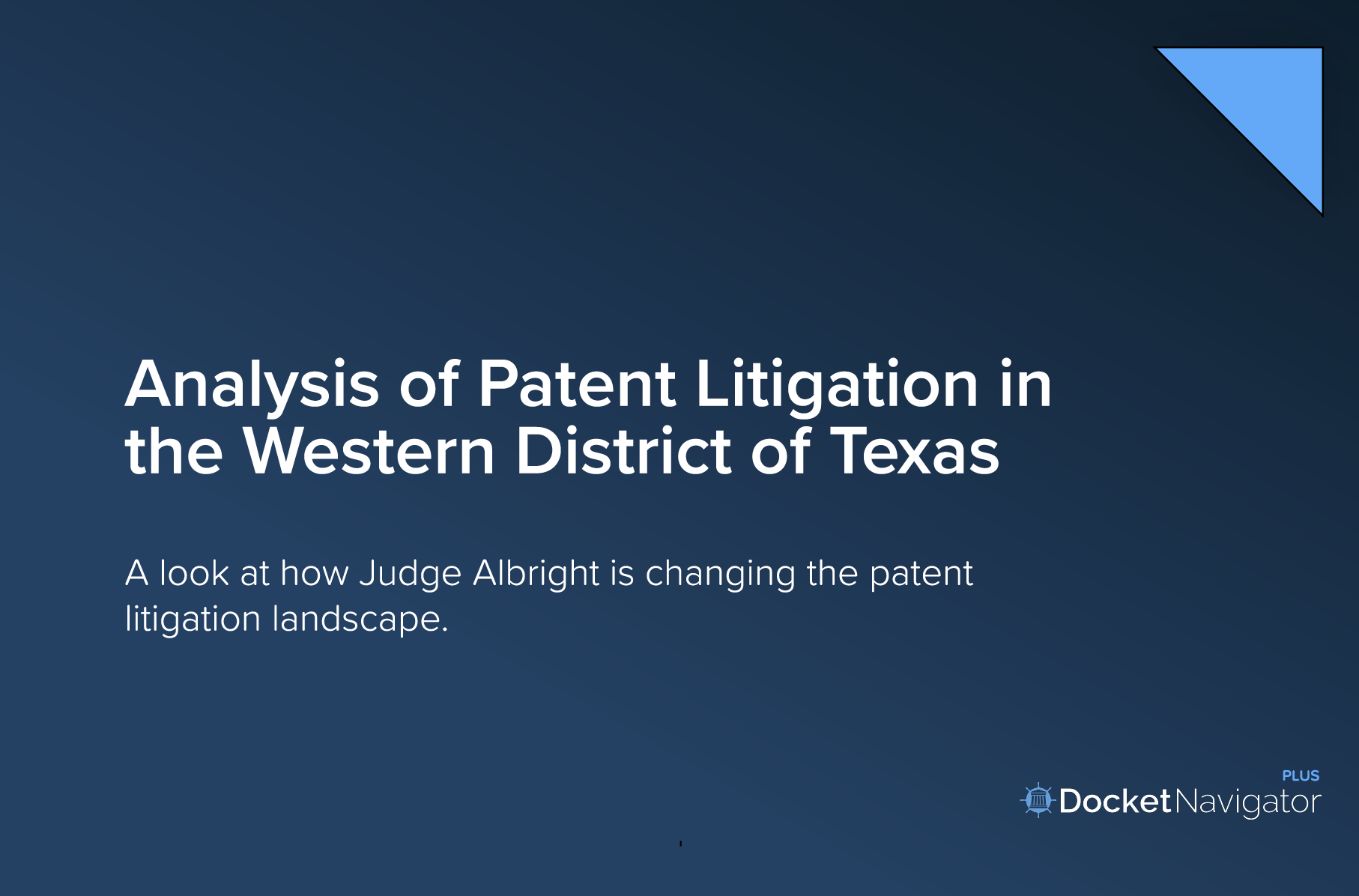 Analysis of Patent Litigation in the Western District of Texas
A look at how Judge Albright is changing the patent litigation landscape.
Inside This Report
Since Judge Alan D. Albright was confirmed to the Western District of Texas in 2018, the number of patent infringement complaints filed in the court has surged, putting an end to Delaware's stint as the nation's most popular patent litigation forum. Judge Albright has indicated that he intends to greatly expand the court's patent litigation activity.
Explanations for the increase in activity in some ways resemble the explanations for EDTX's caseload before T.C. Heartland:
A "Rocket Docket" that quickly pushes cases from filing to trial. In particular, Judge Albright has stated he will typically deny motions to stay pending PTAB proceedings.
A reluctance to address § 101 challenges prior to claim construction.
A preference for jury trials over summary judgment.
A default scheduling order calling for an early Markman hearing, usually within 6 months of the case management conference, followed by fact and expert discovery.