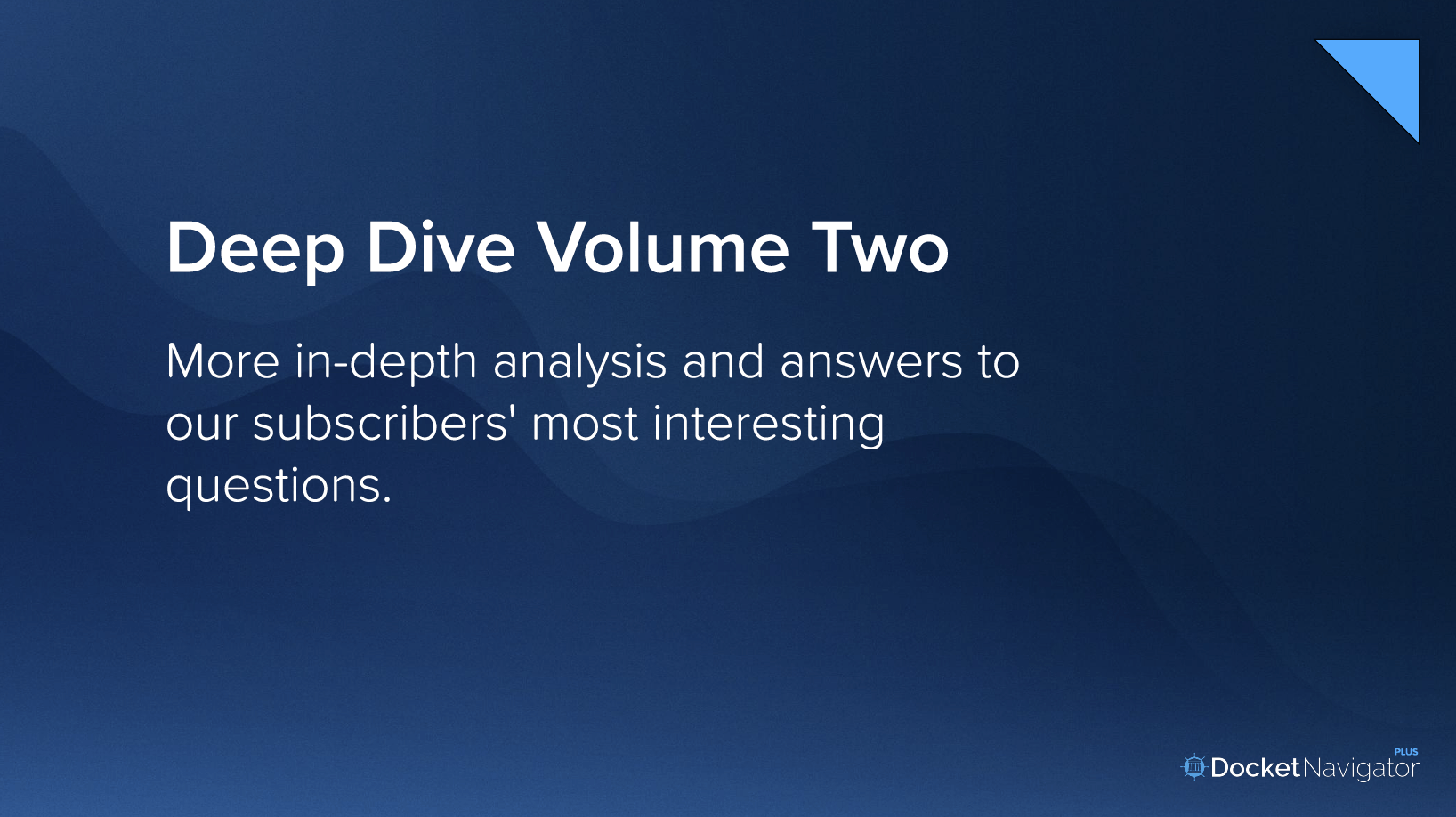 Deep Dive Volume Two
More in-depth analysis and answers to our subscribers' most interesting questions.
Publication Date: July 13th, 2021
Inside This Report
Since we published Deep Dive Vol. 1 in May of 2019, Docket Navigator subscribers have continued to submit insightful questions about patent law. In that time, Docket Navigator's search and analytics tools have expanded to answer more of these complex questions. However, the most challenging questions continue to be routed internally to our experts and data scientists, who explore them more thoroughly. This new report features data-driven answers to the most compelling questions our subscribers have asked over the last two years, including:
Do parties who litigate many patents also defend themselves more easily against patent infringement claims?
Are subsequent PTAB petitions of the same patent less likely to succeed?
Does a motion to stay pending IPR increase the odds of a settlement?