November Release Notes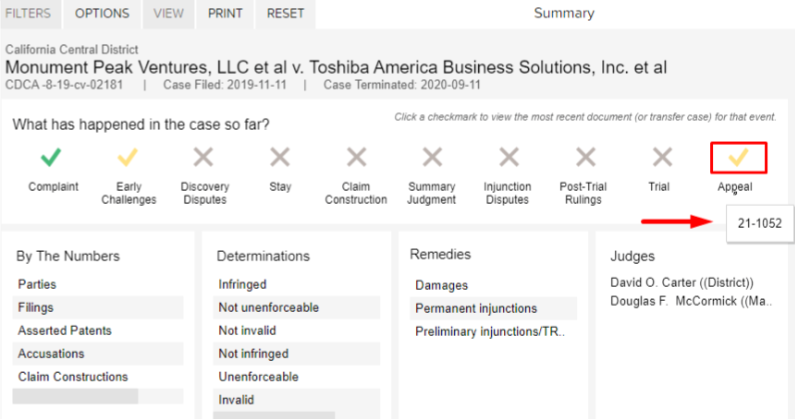 CAFC/USDC Case Connections Now Visible in Profile Summaries
We're very excited to announce the first step in our plan to link USDC cases to their appellate counterparts!
HOW THIS HELPS YOU
Now, in the summary tab of case profiles, you can view not only if a case was appealed, but also see which CAFC case the appeal was assigned to.
HOW TO USE THE TOOL
On the summary tab of any patent case, hover over or click the "Appeal" icon. If the icon is highlighted (indicating an appeal), the case number will pop up. Clicking the icon will take you to the CAFC case profile.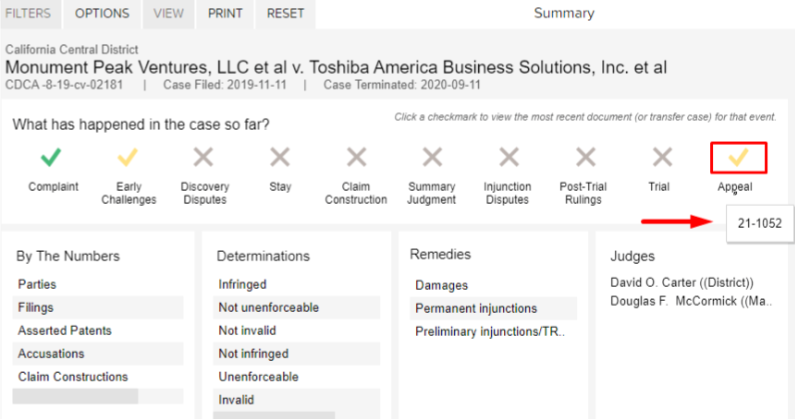 Data Enhancements and Bug Fixes
Updated case outcomes in comparison reports
Date filters on case outcomes for PTAB/ITC have been updated
Antitrust search assistant is now active
Updated PTAB Sankey