November Release Notes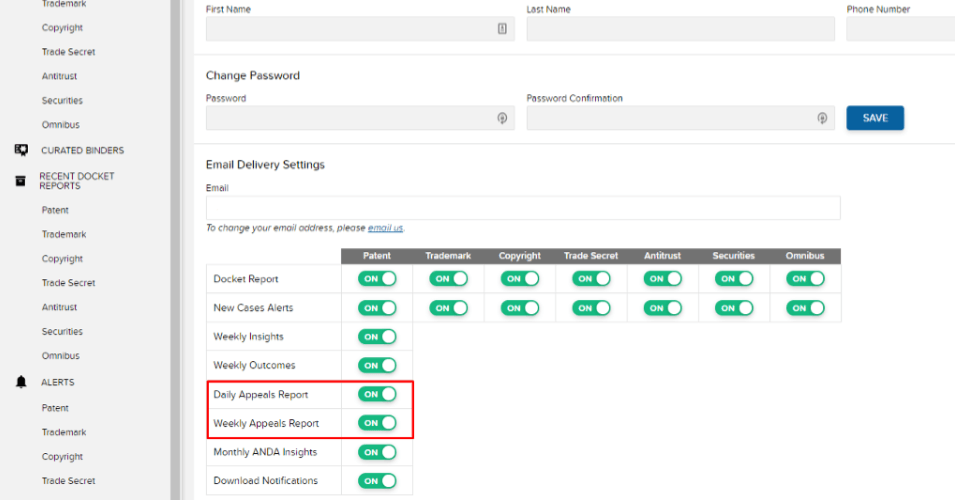 We're extremely proud to announce our new Patent Appeals coverage! We've spent the last year developing an extremely granular approach to representing and classifying CAFC data, painstakingly connecting underlying cases, patents, and rulings to their now-processed appellate counterparts. For each appeal, our attorney editors flag all of the lower tribunal decisions and associated data being challenged on appeal and then layer in appellate status and outcomes as they occur. This includes: orders, remedies, determinations, and claim constructions.
HOW THIS HELPS YOU
Conduct nearly any search, using the same user interface you've been using, and instantly see whether the search results were subject to appeal and, if so, the outcome on appeal. Coverage includes appealed patent cases from U.S. district courts, the Court of Federal Claims, the PTAB and the ITC.
HOW TO USE THE TOOL
When available, Patent Appeals data will automatically appear in Docket Navigator search. To ensure Patent Appeals data is visible in a table, click VIEW and make sure that "Appeal Status" and "Appeal Extended Status" are both checked. Then click SAVE AS DEFAULT FOR ALL PATENT PROFILES.
Patent Appeals Docket Report
The Patent Appeals Docket Report is a daily or weekly report tracking Federal Circuit patent appeals proceedings.
HOW THIS HELPS YOU
Stay up to date on patent appellate data, on a schedule that fits your needs.
HOW TO USE THE TOOL
You can opt-in to receive this report on a daily or weekly basis, or not at all. Simply visit your account page and choose the option that makes the most sense for your practice.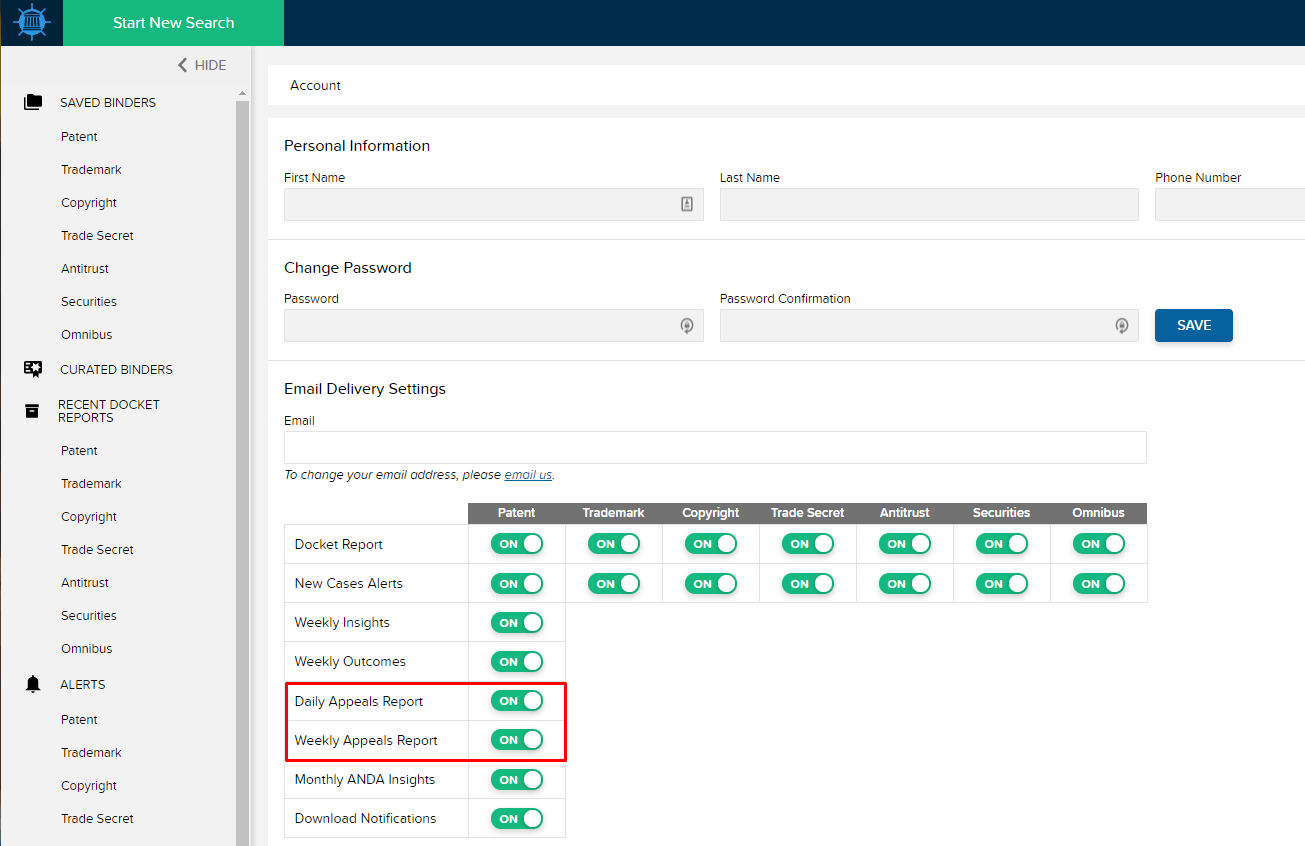 Data Enhancements and Bug Fixes
Trade Secret Docket Report Toggle Enabled
CAFC Docket Report Toggle Enabled
Updated CAFC Case Profile
Updated Appeal Status column to link to corresponding CAFC case