May Release Notes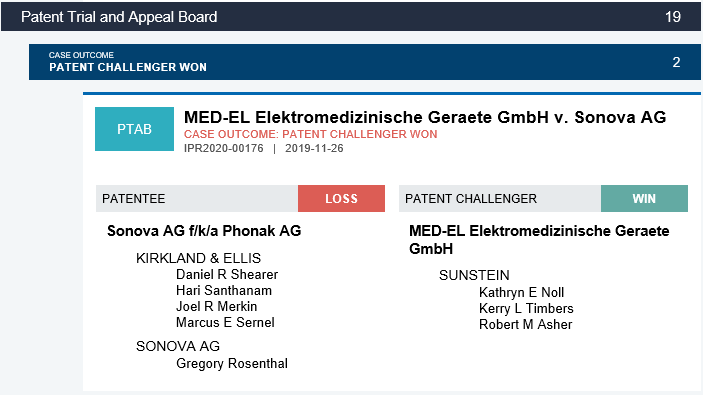 Weekly Outcomes for Patent Litigation
Docket Navigator has an exciting new feature that is now available to all patent plus users – a weekly email that summarizes every case outcome in patent cases in the USDC, PTAB and ITC from the prior week.
HOW THIS HELPS YOU
It's a great way to stay on top of the wins, losses and settlements in patent cases, with direct links to the case and individual accusation outcomes for each party.
HOW TO USE THE TOOL
You can opt yourself into receiving the weekly email on your account page, by toggling the "Weekly Outcomes" to ON.

Data Enhancements and Bug Fixes
Improved/Enhanced Weekly Insights and ANDA emails
Excluded Bittorrent cases from the Copyright Docket Reports
Improved ANDA case filter