May Release Notes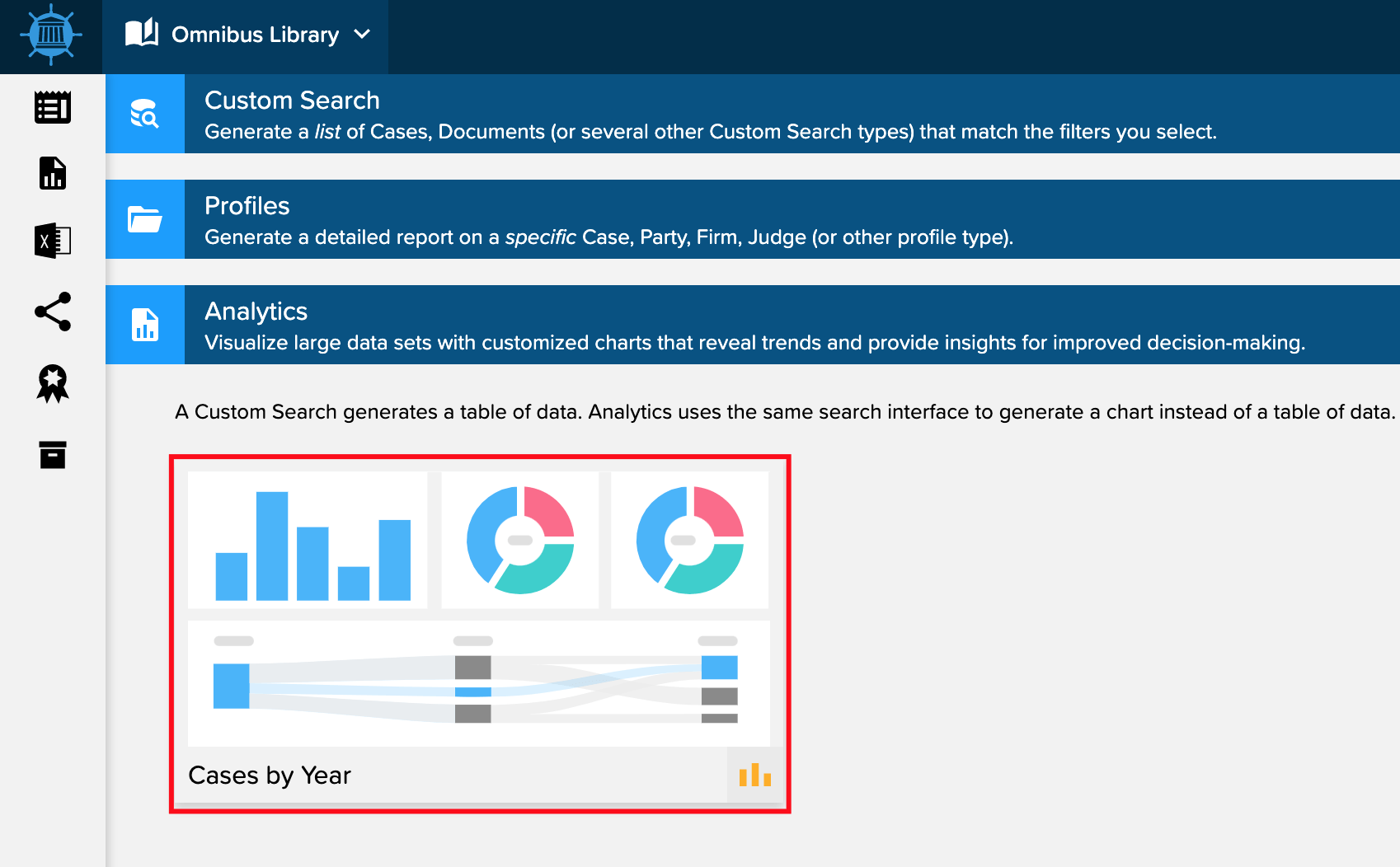 Cases by Year Analytics in the Omnibus Library
Longtime Docket Navigator users will recognize our Cases by Year chart from our other libraries, which we've now imported into the Omnibus ('everything') library!
HOW THIS HELPS YOU
Now you can view total cases by year across jurisdictions – a first in Docket Navigator history!
HOW TO USE THE TOOL
Simply open the Omnibus library, click the "Cases by Year" tile under the Analytics section, enter your filters and view your results.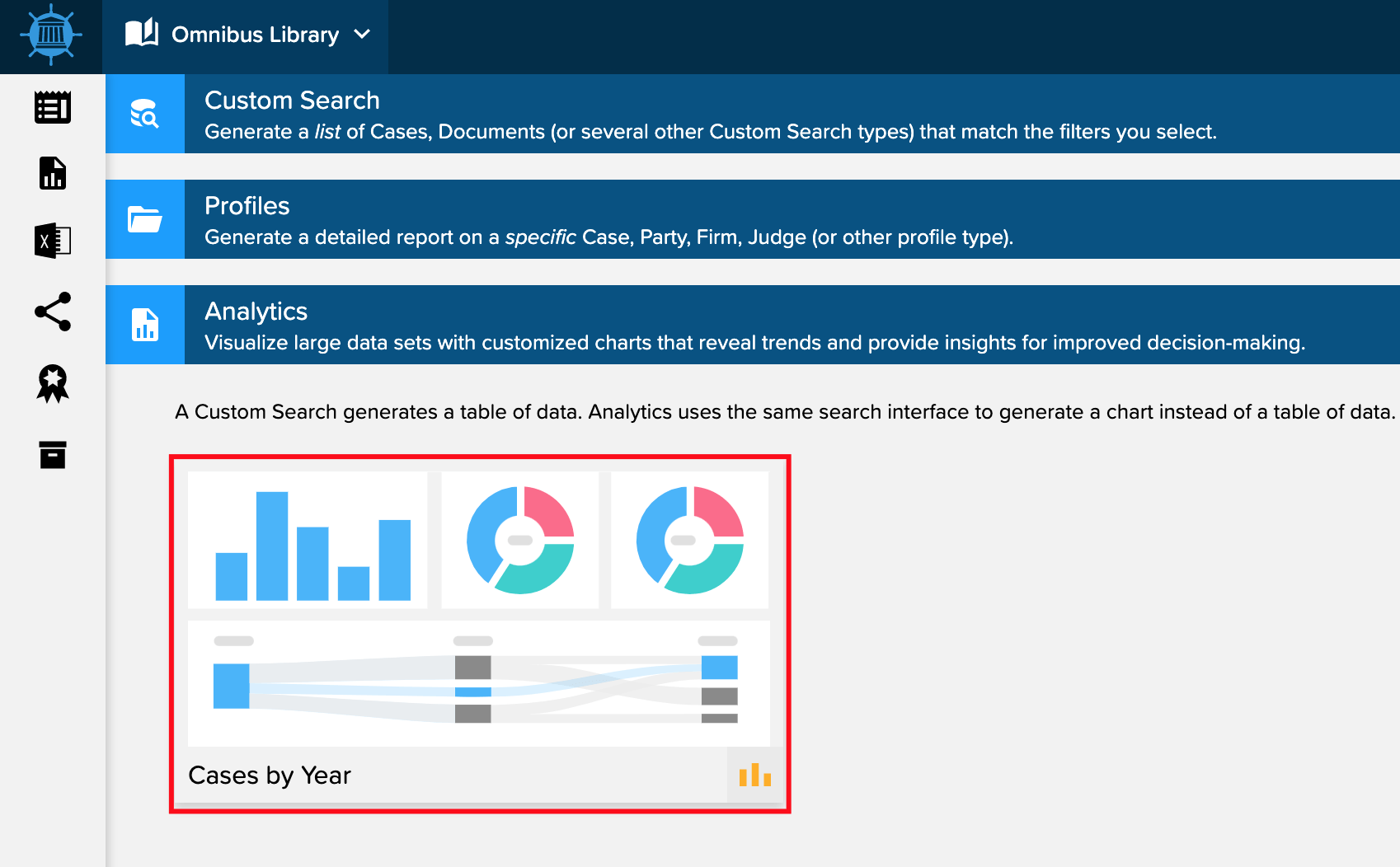 Data Enhancements and Bug Fixes
Renamed "Summary" tabs in profiles to "Overview"
Weekly Insights bug fixes and updates