July Release Notes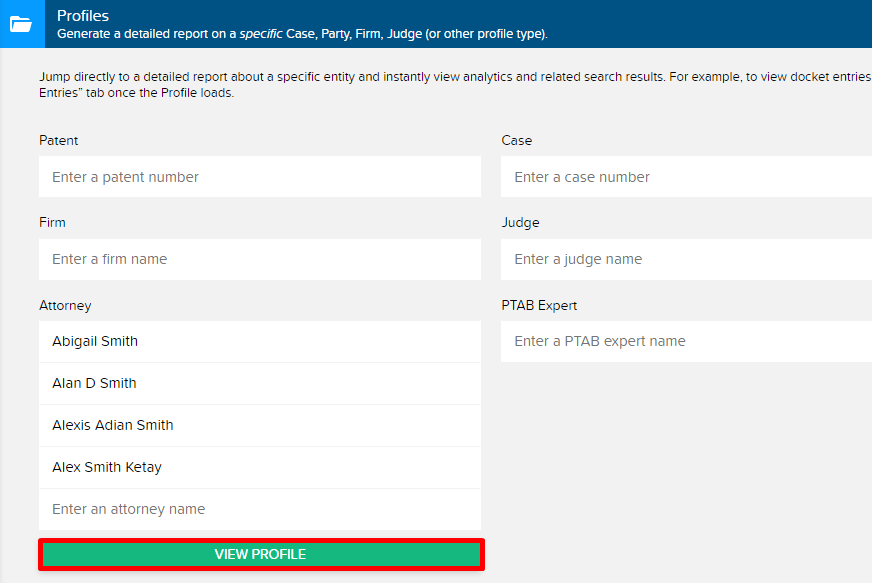 Multiple Attorneys in one Profile
You asked – we answered! Now, just like Party profiles, you can view multiple attorneys consolidated into a single profile giving overview statistics for the custom group.
HOW THIS HELPS YOU
Want to know more specifics about the current attorneys at a specific firm? Want to get an idea of the win rates, etc. for the specific counsel on a case? Now you can, with just a couple of clicks!
HOW TO USE THE TOOL
Simply scroll down to the Profiles section of the homepage, and enter your attorney names into the section for Attorneys, and then click View Profile.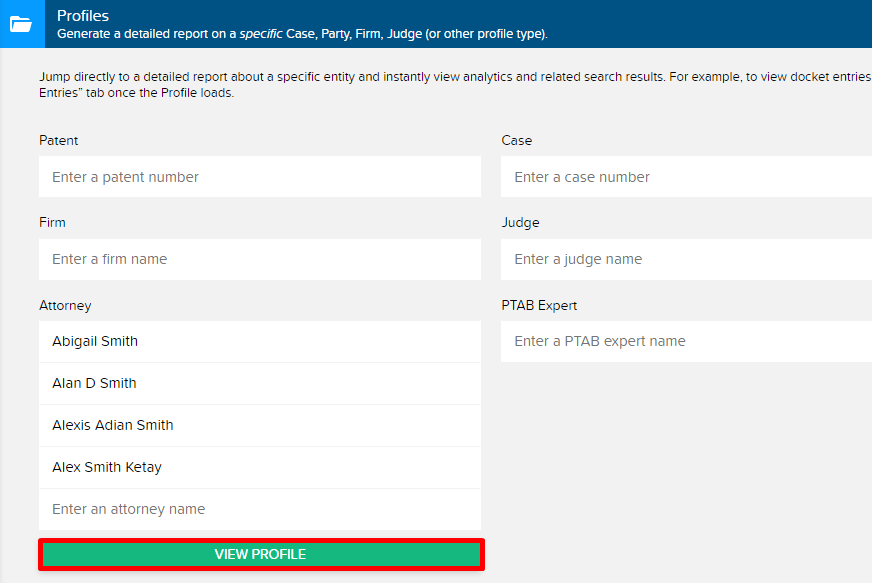 Data Enhancements and Bug Fixes
Add PTAB case type as a filter