July Release Notes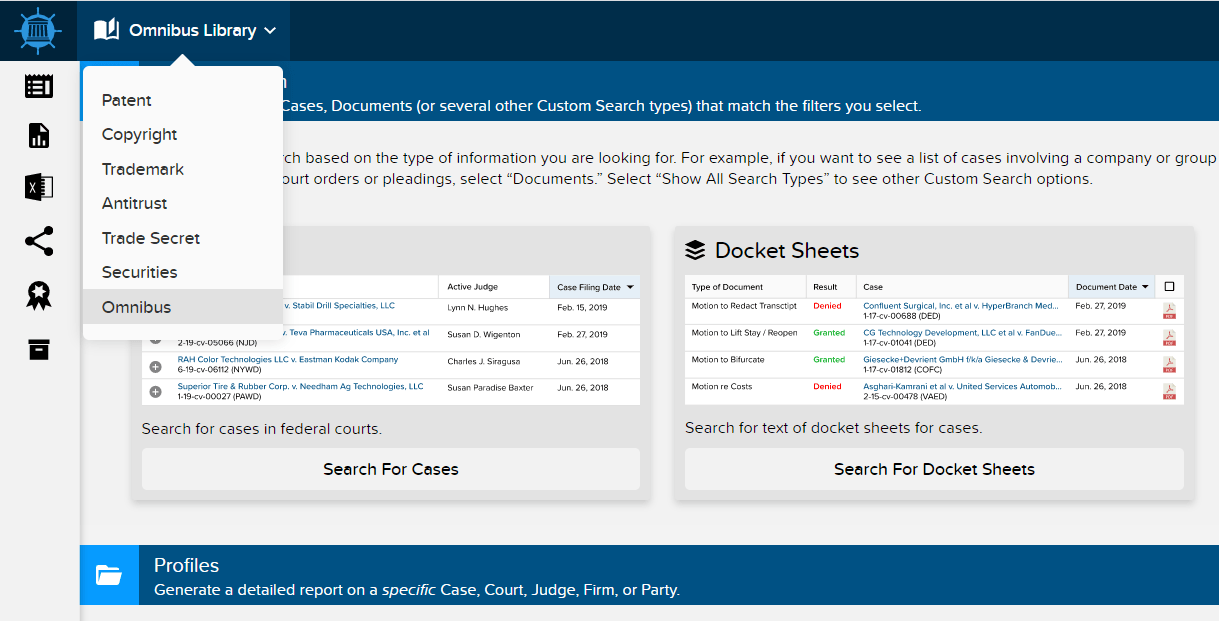 You asked, and we listened! Presenting the Omnibus Library, a place where you can search all of the libraries you subscribe to at one time.
HOW THIS HELPS YOU
This new feature should make searching for cases so much easier now that you can search across multiple practice areas at once. You can even set up alerts in the Omnibus Library!
HOW TO USE THE TOOL
On the Search page, click the library drop-down in the top left corner and select Omnibus.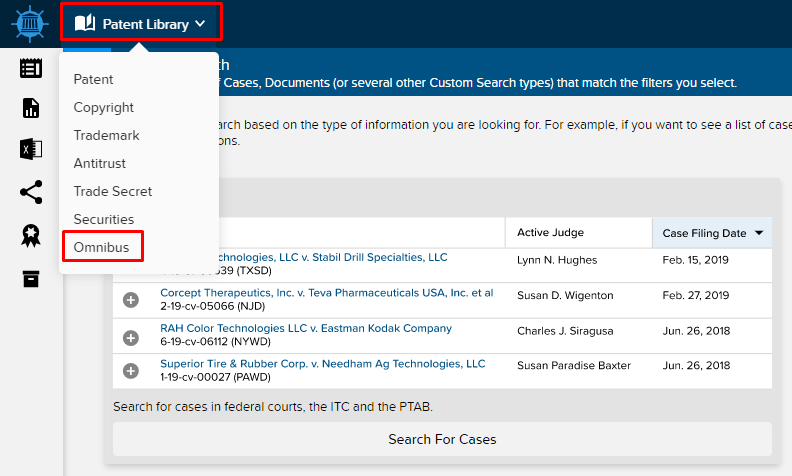 Data Enhancements and Bug Fixes
Added ITC cases in non-tracked Profile Library
Added a Trademark Class filter
Bug fixes and updates to Weekly Insights
Fixed filing searching in Omnibus