TRAINING TIP #17
How can I find a list of cases in which a firm represented the copyright owner?
Type in your firm in the Firms box, wait for the drop-down suggestions and click on the firm's name to select it.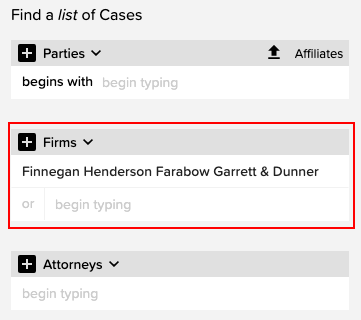 Click the little down-arrow next to the word Firms and select "Asserting Party Firms" as the role, then click SAVE to commit the selection.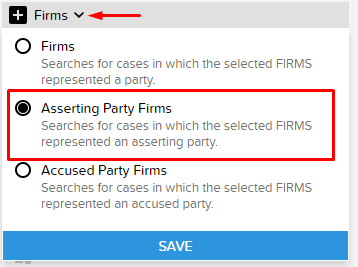 Click VIEW RESULTS in the top right of the page.