TRAINING TIP #22
How can I create a report on a firm, judge, court or patent using just one filter?
On the search page, under "Profiles," type a keyword or number, such as a patent number or a judge's last name in one of the search boxes, and wait for the drop-down suggestions.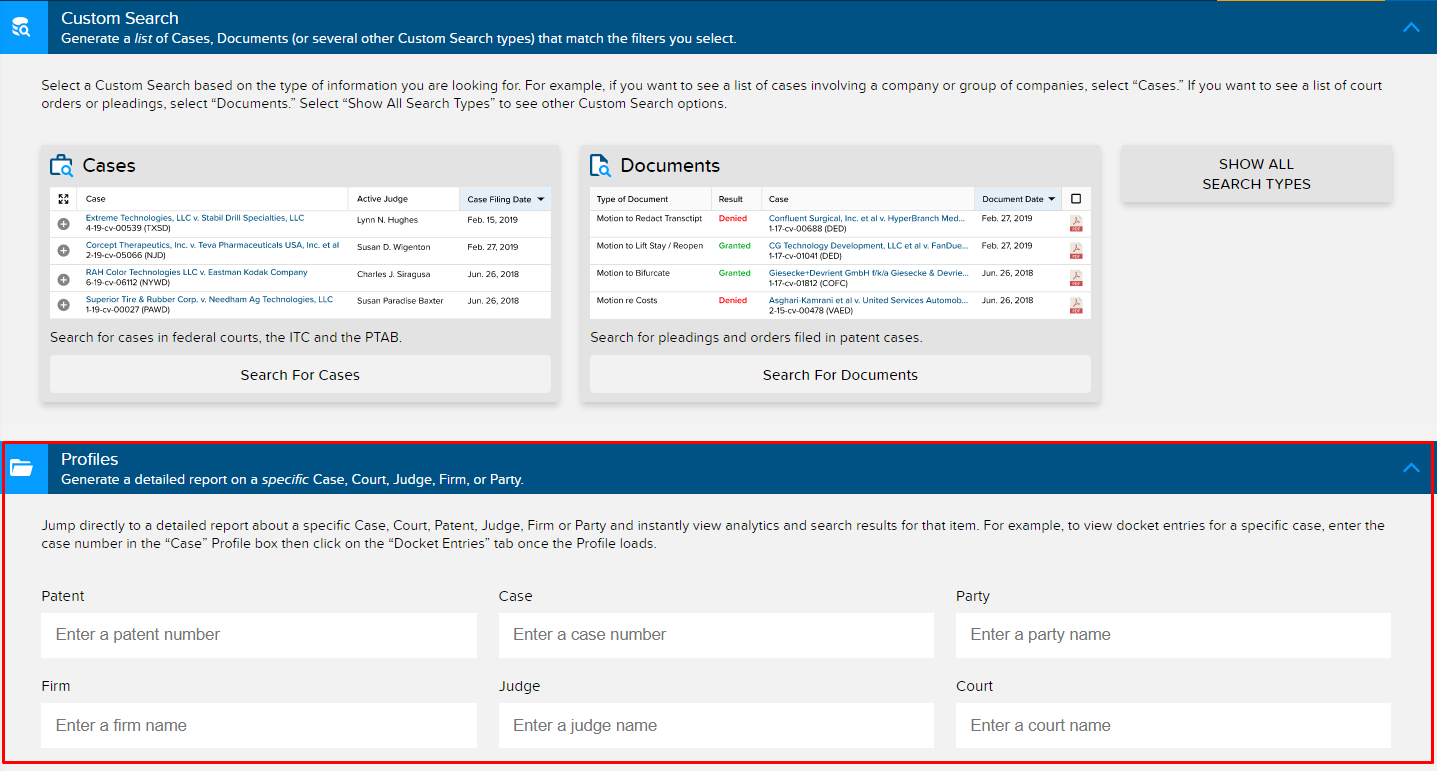 When the item you are interested in pops up as a suggestion, click on it.
This takes you to a binder populated with searches specific to your criteria.
TIP: Click the search tabs on the left side of the page to view individual search results.