TRAINING TIP #4
How can I convert a list of rulings into statistics that show how often they are granted or denied?
When viewing a list of rulings in a Documents search, click OPTIONS, then click Open Analytics.

Select the box next to Motion Success and click OPEN TABS.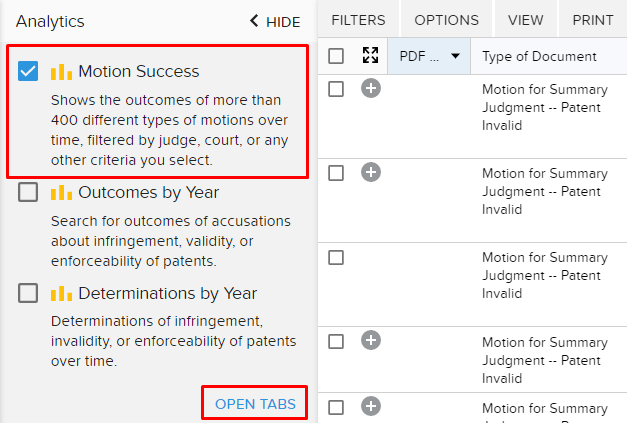 You will then have a new tab in your Table of Contents containing a Motion Success chart based on the same filters you used in your list of rulings.