New Firm Comparison Report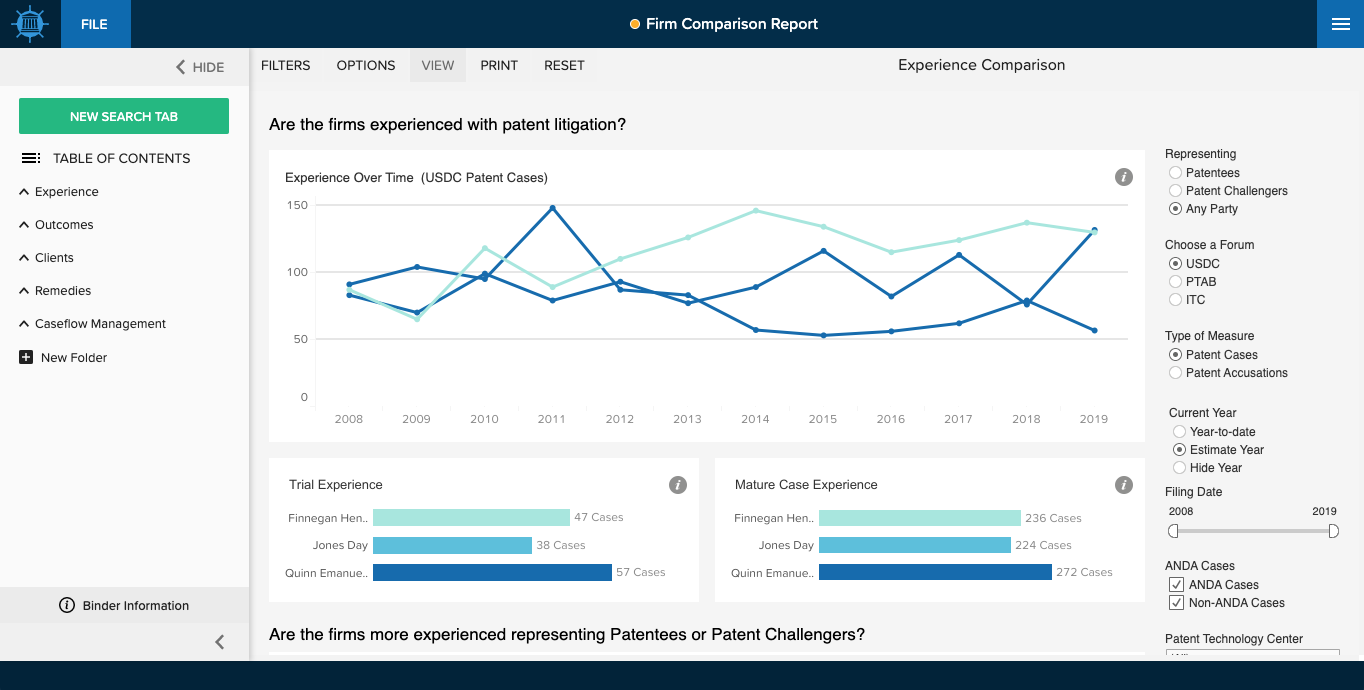 One of our most requested features, the long-awaited Firm Comparison Report is now available to Plus subscribers.
Enter up to three different law firms to instantly create the most accurate comparison of analytics for patent litigators available. These new dashboards display up to three simultaneous views of:
Firm experience, including a heatmap showing where most of the litigation occurs for a firm
Patent Accusation Outcomes
Top clients represented
Damages awards for and against the firms' clients
Injunctive relief for and against the firms' clients
Attorneys and in-house counsel can now accurately compare a law firm's experience with its competitors, using real, historical data. The results can be used to lay the groundwork for truly insightful business and litigation strategies.
Why is our Firm Comparison Report more accurate than others you may be using?
No more guess-work. We've cleaned and corrected more than 16,000 incorrect firm-attorney combinations that existed in the public record. So when we count patent cases your firm has handled, our numbers will be more accurate than even the original source of the data. And when we list those cases, they'll actually be cases your firm worked on; not artifacts from poorly kept public records.