TRAINING TIP #32
How can I verify if my firm opposed another firm?
Click the drop-down arrow next to "Firms," then select "MORE OPTIONS."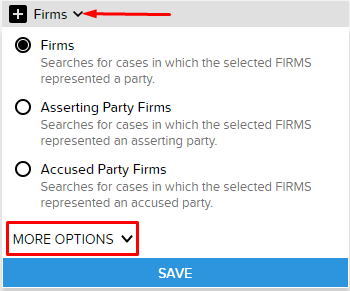 To enter your first firm as representing the Plaintiff, set the firm role as Plaintiff. Then click "SAVE."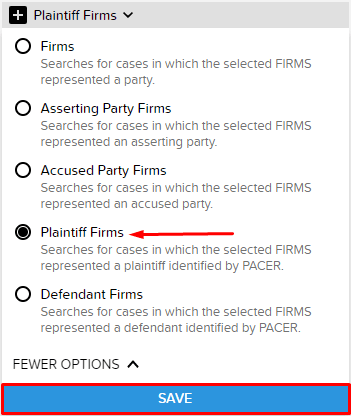 Begin typing your firm name and select it from the drop-down suggestions that appear.

Next click the plus icon next to the Plaintiff role to enter a second firm name, choosing Defendant as the role this time. Notice this creates an "and" operator between the firms.