TRAINING TIP #6
How can I export my results to Excel?
To export a single tab of results to Excel, click OPTIONS/Export Tab to XLS at the top of the results pane.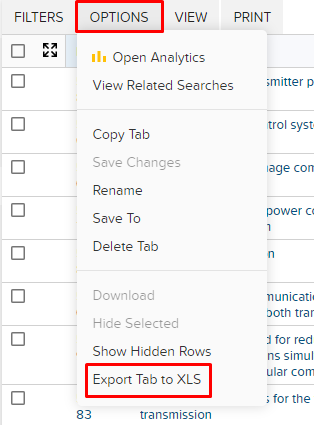 To export all results in a binder to Excel, use the FILE/Export Binder to XLS option, then retrieve the XLS from your Downloads page.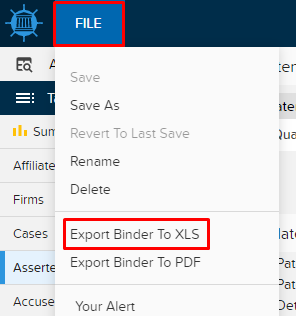 To get to your Downloads page, click the Navigation Icon in the top right of the page, then click Downloads.