TRAINING TIP #32
How can I search the text of a litigated patent's title, claims or abstract?
Click the little arrow next to "Patent Text" to open the list of options.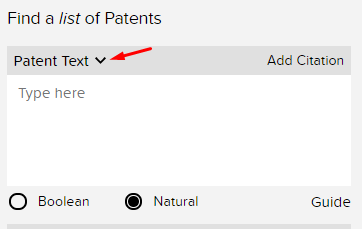 There you'll see the options to choose for your text search.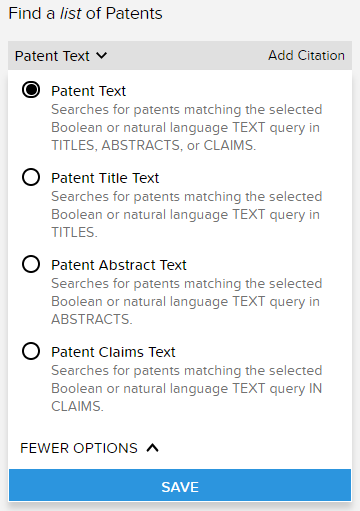 When viewing the resulting list of patents, click the "expand" icon to view the matching text snippets in the Title, Abstract, or Claims.
View the list of sample results searching for "frustoconical" here: Sample Results