TRAINING TIP #18
How can I find a list of cases in which a party was the patent owner?
Type in your party, attorney or firm in the appropriate filter box.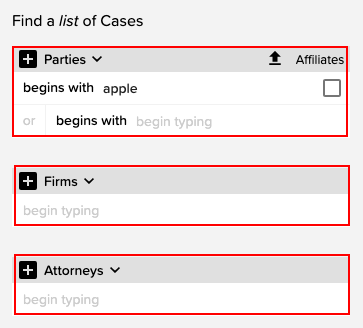 Click the down-arrow next to the word Parties and select "Patentees" as the role, then click SAVE to commit the selection.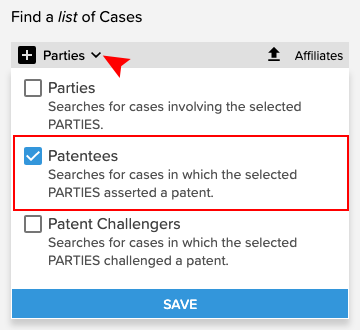 Click VIEW RESULTS in the top right of the page.