TRAINING TIP #30
How can I compare the success rates of §101 Challenges at the pleading stage for several courts or judges?
You can view success rates of §101 Challenges with the Year in Review, which constantly updates with the most recent information available.
To create a chart, you can click on the Year in Review option in the Analytics section of the main Search page.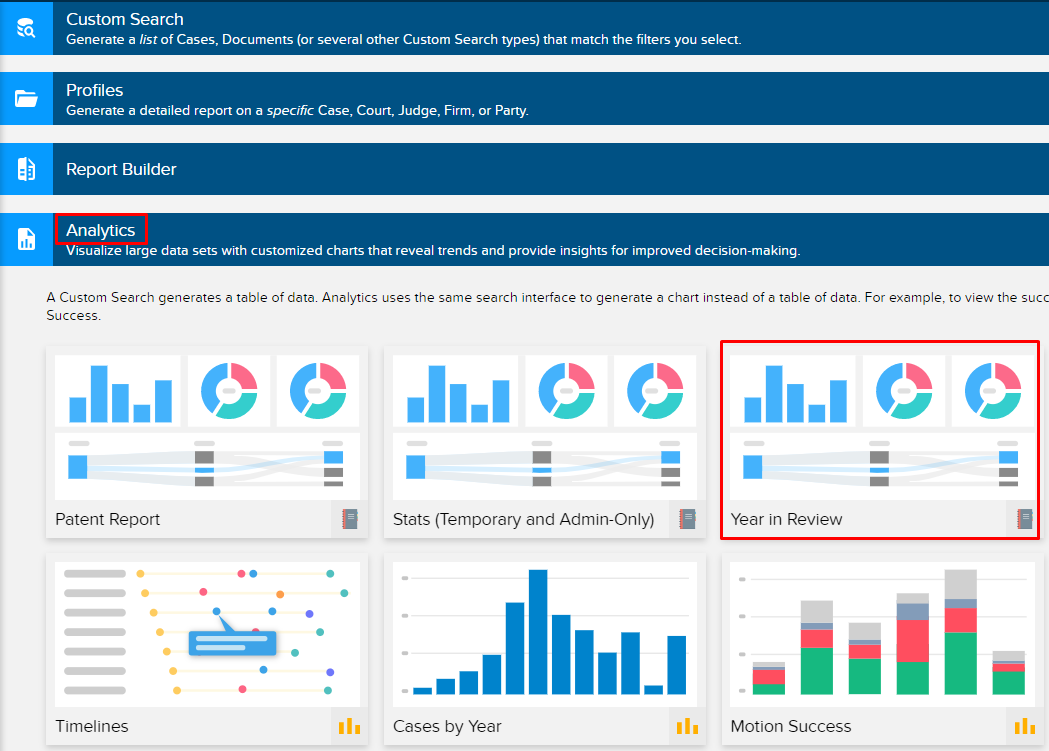 In the Table of Contents select the 101 Challenges Tab.

To customize the chart, click the drop-down menu under "Courts" and select the courts you want to compare.