Docket Navigator Decathlon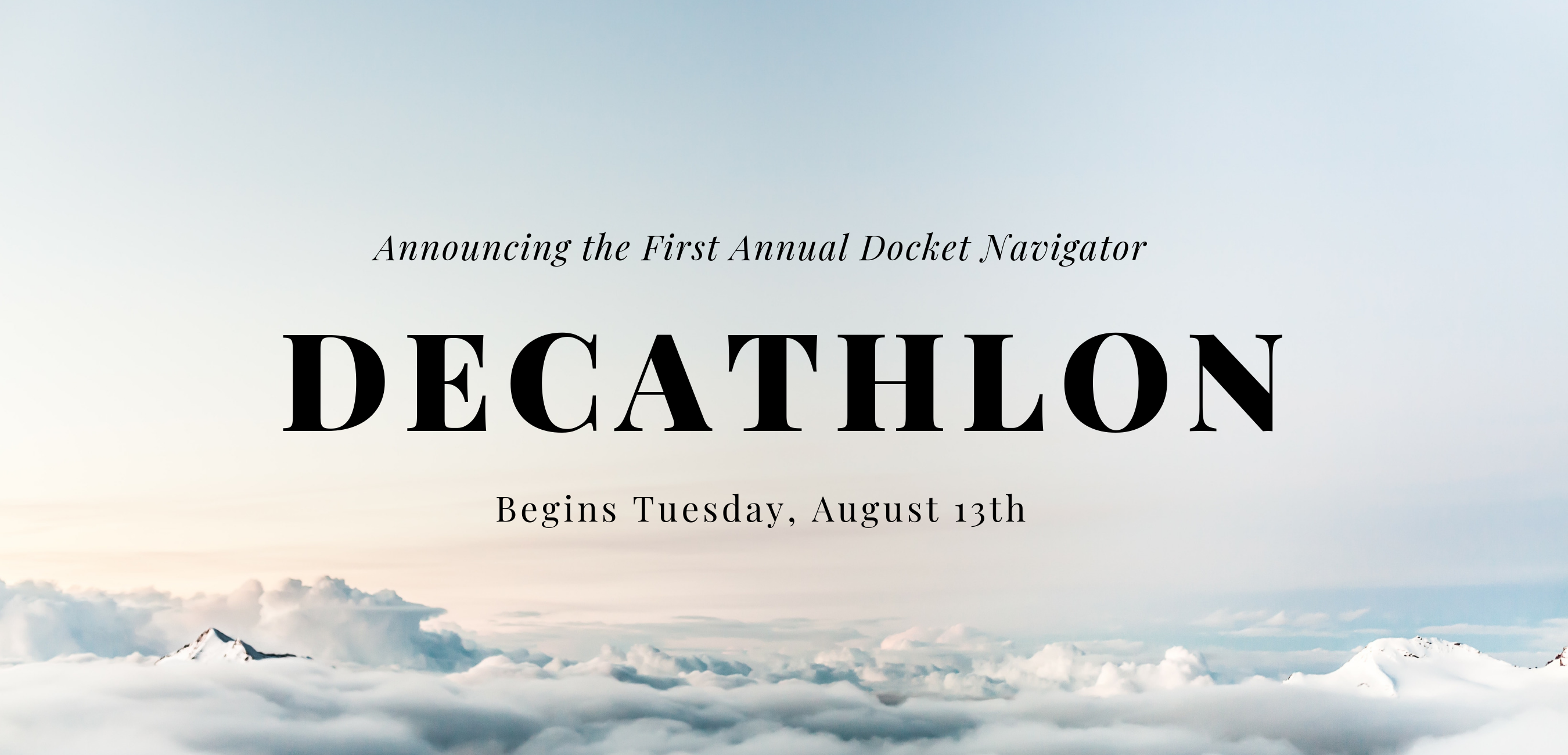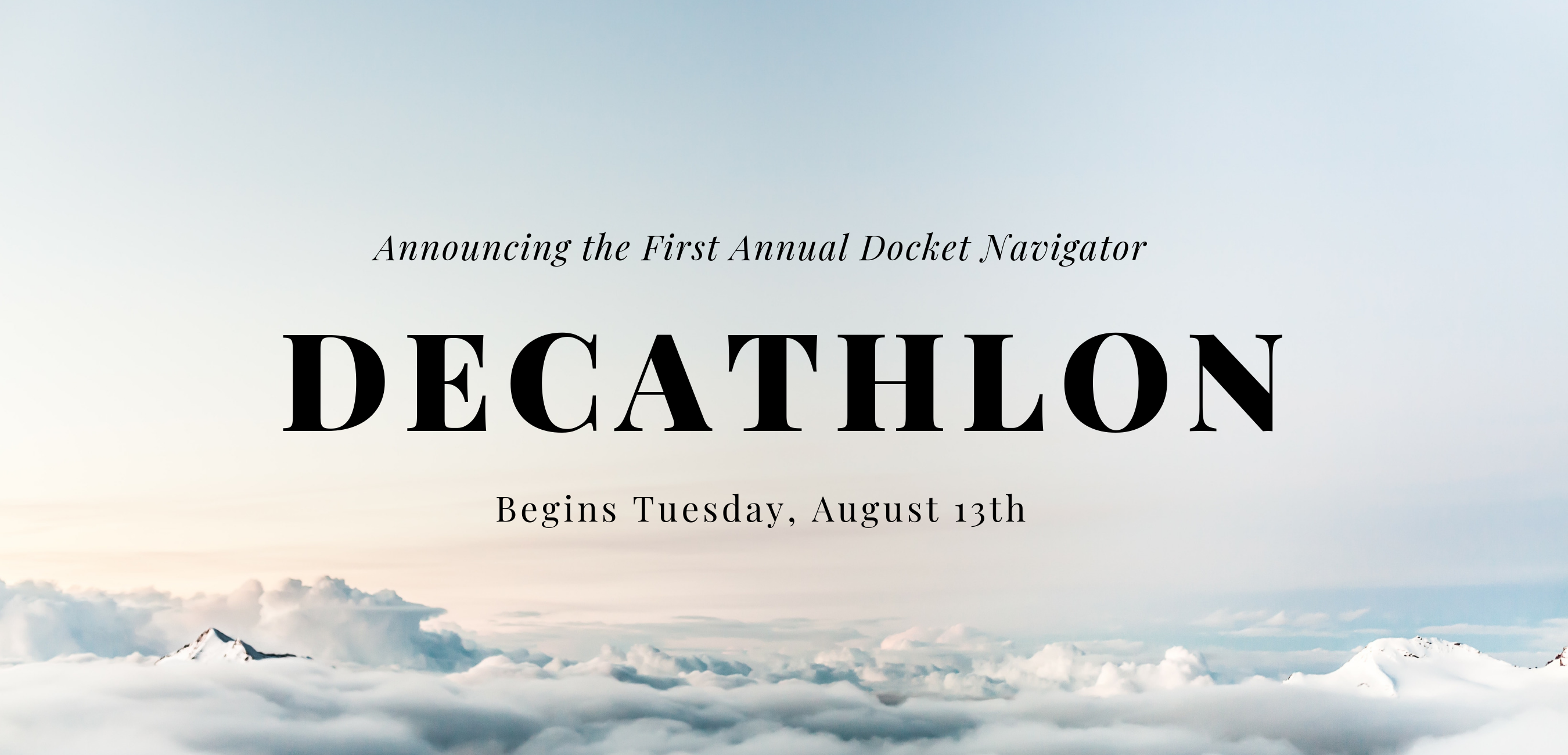 Docket Navigator Decathlon
In August of 2019, Docket Navigator held its first research "Decathlon" for librarians and researchers. The test consisted of 10 rigorous questions about patent litigation, and prizes were given to participants. The questions, as well as the answers, are now available as a training tool for all users. Click the link below to download the PDF. And stay tuned for more events like the Decathlon!
The Winners' Circle
Grand Prize Winner
LiMin Fields of Sterne Kessler won the drawing for the Grand Prize of $1,000 in Amazon Gift Cards. LiMin went above and beyond by submitting answers from 3 other platforms in addition to her Docket Navigator answers. It was fascinating to see how Docket Navigator stacked up against those platforms. Awesome job, LiMin!
First Place Winner
Patrick Murray of Sterne Kessler submitted the most correct answers, putting him at the top of the podium and the recipient of an extra $50 Amazon gift card!
Second Place Winners
There was a 3-way tie for second place for submitting the most correct answers. Each of these winners are the recipients of an extra $25 Amazon gift card!
Brenda Burton – Kirkland & Ellis
LiMin Fields – Sterne Kessler
John Hendricks – Reed Smith
Decathletes
These Decathletes submitted 9 or more answers, and won a $25 Amazon gift card and a Docket Navigator Yeti tumbler!
Brenda Burton – Kirkland & Ellis
Carly Eyler – Baker Hostetler
LiMin Fields – Sterne Kessler Goldstein & Fox
John Hendricks – Reed Smith
Angela Henes – Foley & Lardner
Kari Koehler – Robins Kaplan
Jade Kwong – Orrick
Patrick Murray – Sterne Kessler Goldstein & Fox
Ashley Perkins – Perkins Coie
Chad Reverman – Fish & Richardson
Nicole Snyder – Baker Hostetler
Janet Steiner – Drinker Biddle & Reath