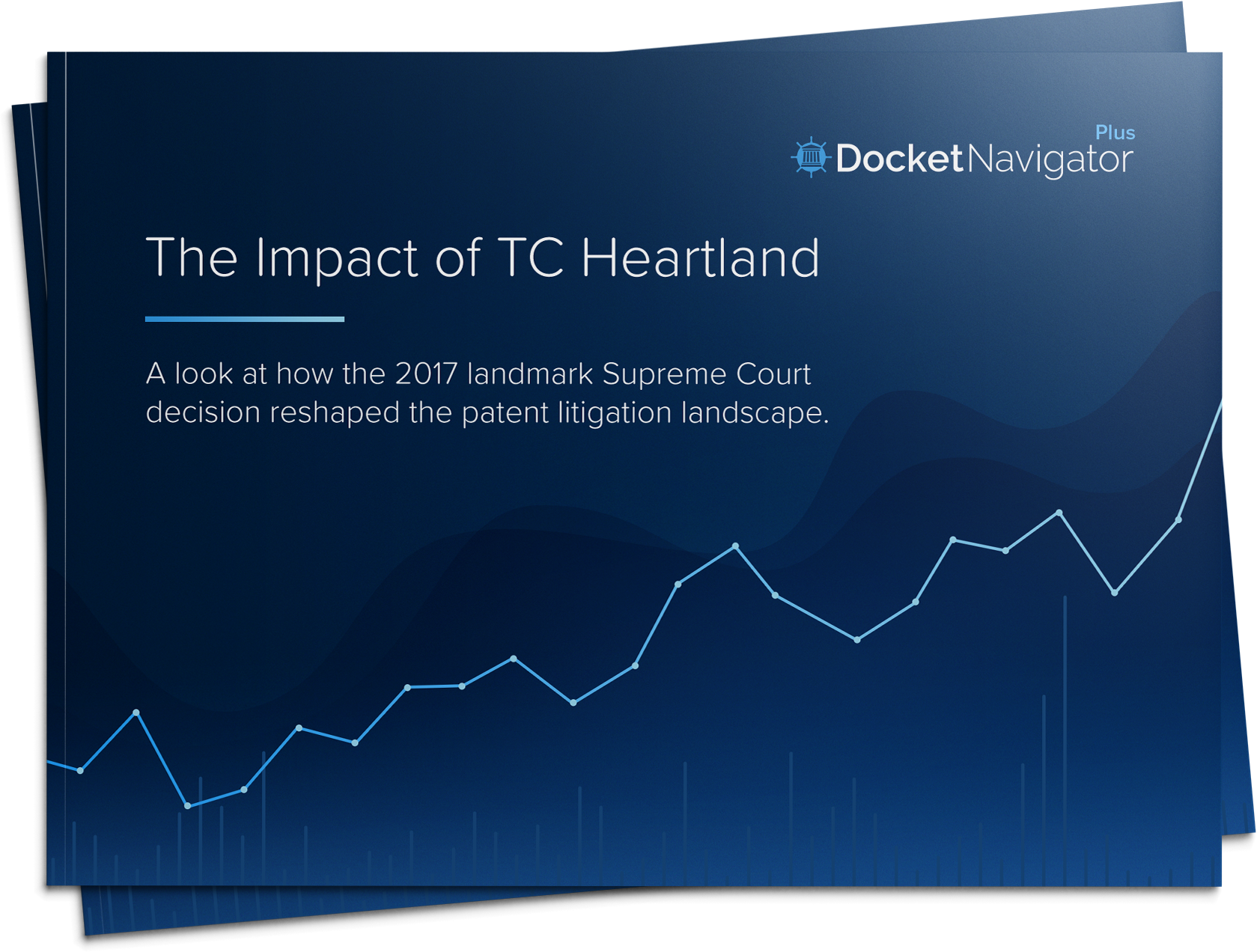 The Impact of TC Heartland
A look at how the 2017 landmark Supreme Court decision reshaped the patent litigation landscape.
Inside This Report
This report documents the effects of TC Heartland LLC v. Kraft Foods Grp. Brands LLC, 137 S. Ct. 1514 (2017), on the patent litigation landscape. We explore a broad range of questions including:
Did TC Heartland reduce the overall level of patent litigation activity in the U.S. or merely shift litigation to different courts?
How did TC Heartland impact cases that were pending when the decision was issued, with particular focus on the Eastern District of Texas?
How has TC Heartland affected highly assertive patentees differently than other patentees?