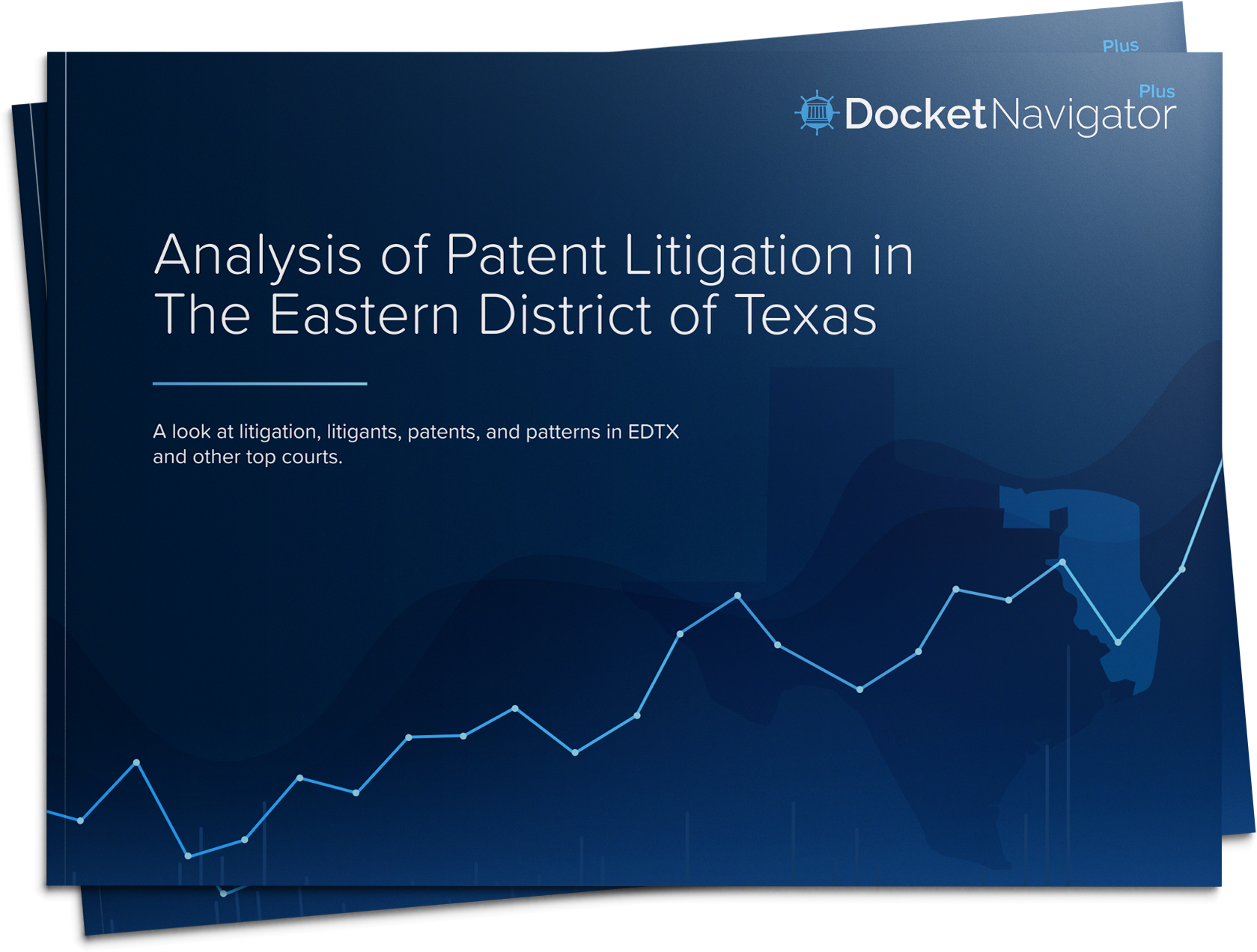 Analysis of Patent Litigation in The Eastern District of Texas
A look at litigation, litigants, patents, and patterns in EDTX and other top courts.
Inside This Report
After TC Heartland, plaintiffs can no longer choose to file in the Eastern District of Texas (EDTX) as easily as before. These pages will explore some of the commonly-cited reasons that EDTX was formerly the most dominant court for patent litigation and the recent outcomes of cases in EDTX.
Though an experimental method for testing popular claims about EDTX is virtually impossible, the following report uses Docket Navigator data and descriptive statistics to check their face value. In summary, our data validates common belief in EDTX's speedy litigation and low grant rate for MSJs. Meanwhile, the claim that EDTX favors patentees could not be substantiated.