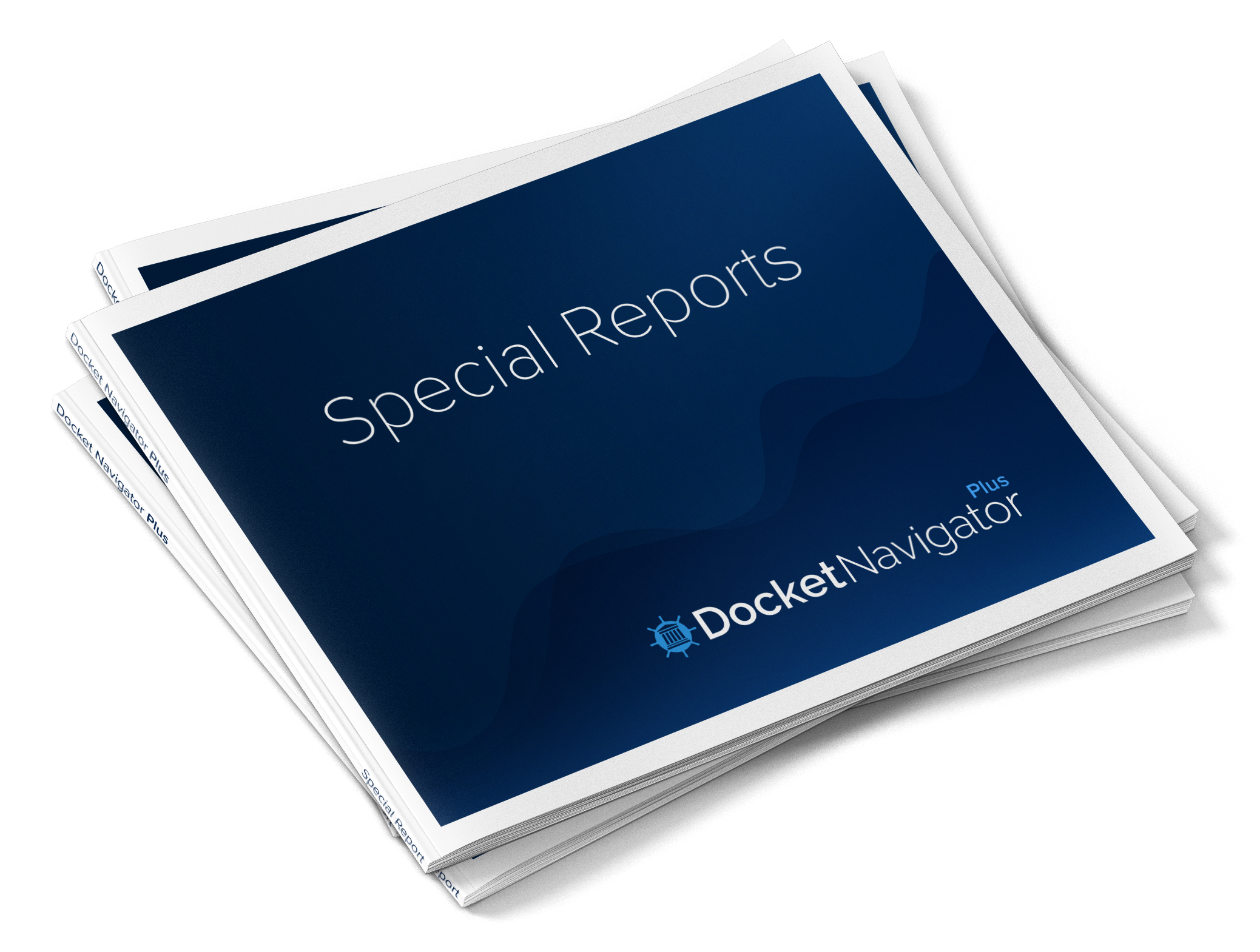 Special Reports
A new feature of Docket Navigator Plus.
Plus is a new, premium add-on for the Docket Navigator patent library. Plus now includes access to Special Reports like this one. Written by our data scientist and experienced attorney editors, Special Reports provide in-depth analysis on topics and trends that matter most to you.
We want to hear from you.
Do you have questions or suggestions about the data or methodologies reflected in a Special Report? Do you have an idea for a new Special Report? If so, we want to hear from you! If we use your idea in a new report or update, you'll be the first one to get access and we'll acknowledge your contribution unless you prefer otherwise.